Wednesday, October 5, 2011 at 10:16AM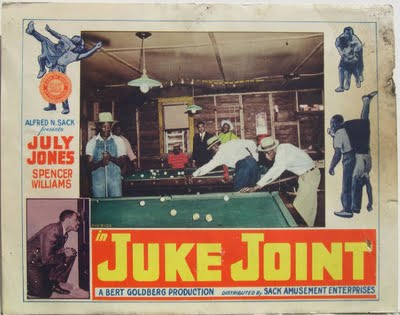 Photo Credit :: b.vikki vintage
FOOD + A DASH OF FOLKS + SOME TUNES + FALL WEATHER = A DARN GOOD TIME
FALL is the perfect time to gather friends and family to make - and enjoy together - savory, rich, flavor filled meals whose preperation are a warm up for fast approaching holiday feasts.
I am officially designating this Fall as the season for Slammin' Dinner Parties at the Crib. I kicked mine off with a birthday blowout for my BFF Jeanette's birthday. We both have Southern roots, so we decided to create a menu inspired by the old school roadside diners, chicken shacks, and juke joints (speakeasies with food that I would liken to pub fare) that made significant contributions to Southern food's reputation for deliciousness in the popular imagination.

For the next few weeks, I will be posting dishes here that are very simple and require only a few ingredients; many of them are culled from my family's recipes. It was really fun to go down memory lane and to call up cousins, siblings, aunts and uncles for tips and refreshers to capture those old time flavors - reconnecting with my family heritage made this one of my favorite dinners to plan and cook all year.

The Southern Soul Revival is a celebration one of my favorite places to eat - at (my or someone else's) home. Here, I can prepare and eat whatever my time and resources will allow, invite all the people I really like without needing a reservation, and take the time to linger over each enjoyable moment. I hope these recipes inspire you to gather your own friends and family to enjoy a big spread of food - be it dishes based on these or those more familiar to you. A list of stockist will point out new places outside of the supermarket you get food, and I have included links to Southern cookbooks you can refer to if you want other ideas beyond those offered here.
All this said, you can bypass the whole Southern thing and give your grandma a call to rediscover your own family recipes - the point here is to put something together that is meaningful to you and that you share it with others - this, more than biscuits and cornbread, is what eating Southern is really about. Finally, please keep in mind that good cooking need not be rocket science, and it certainly is not and end unto itself - it is a way to create and share an experience - to foster memories that will keep you warm long after the fire on the stove has died down and the last forkful of food has been scraped off the plate. It is a way to make your time with the people who matter more enjoyable - and who doesn't want a big helping of that?
When was the last time you or a friend hosted a gathering involving making and sharing home cooked food?