Friday, October 7, 2011 at 12:18PM
browning the onions, peppers and sausage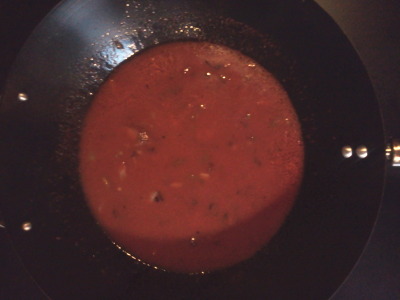 add tomato paste or freshly crushed tomatoes, water and salt to create a stock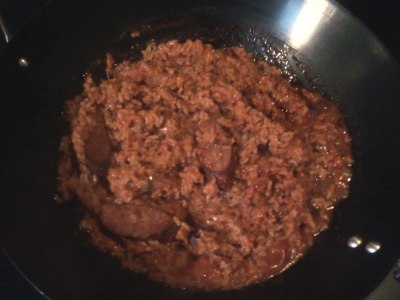 fluff with a fork and serve
I am starting off the Soul Food Revival series with Red Rice- my Aunt Sara Jean's signature dish and one of our family's most prized recipes. It is innocuous in many Charleston homes but rarely appears in restaurants - it is a taste of 'real' Charleston, if you will. Red Rice is essentially a tomato pilau that might remind you of a simplified Spanish peaella, with sausauge but no seafood. It's rich, satisfying flavors inspire a cultlike following among those who make and eat it. It is a simple one pot dish that you can prep in 10 minutes and leave to it's on devices while you attend to other matters around the house. When it's all said and done, you get a warm bowl of savory goodness that is a snap to make. "No one can make better red rice than mine" is a phrase spoken with utter sincerity by many Charlestonians. Try it and you might have folks calling you up to ask when you plan on cooking it again!
Serves 12 to 15
1 lb of spicy chorizo or spicy pork sausage, cut into 3/4 inch rounds.
3 cups long grain white rice
2 cups vine ripened tomatoes, peeled and chopped or 1 5oz can of tomato paste
1 quart of water
1 medium bellpepper, chopped medium fine
1 medium onion, chopped medium fine
1 tsp salt
3 tbls vegtable oil

In a large stock pot, fry the sausage, onions and bell peppers in the oil until slightly browned, about 5 minutes. Add the tomatos or paste, water and salt. Turn the flame up to high heat. Once the sauce has reached a low boil, add the rice and reduce to a low simmer. Cook and cover for 30 to 35 minutes. Remove from the heat and allow to sit for a a few minutes. Fluff with a fork and serve.
Come back next week for more recipes in the series.
Are you planning to try any new recipes this weekend?