Wednesday, April 11, 2012 at 9:55PM
photo by Clay Williams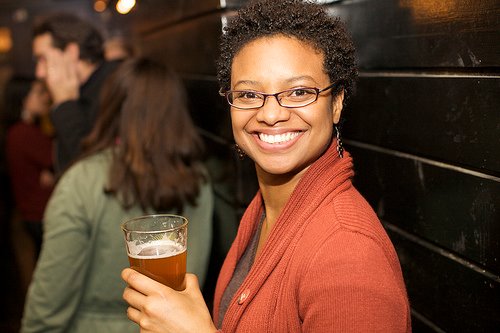 photo by Clay Williams
On any given day, I click my heels three times and ease down tree-lined Bed-Stuy blocks. All streets lead to booze and food. The neighborhood made famous by Biggie, Shirley Chisholm and a recent Mad Men episode is the new Brooklyn destination for the best of the best from watering holes, donuts, coffee and Italian osteria.
Jokingly, I elected myself Food Mayor of Harlem's cultural twin and crafted a plan to unite people around the invisible community table. A table the supports small businesses, embraces improving the food system and loves a great meal and libations.
With the help of Alisha Miranda and Clay Williams, we are creating a movement. Join us!
Bed-Stuy Crawl returns to another neck of the woods, with an all-drinks bar crawl around Bedford and Franklin Aves at SUD, home-style southern Italian spot, Bedford Hill boozey cafe, and One Last Shag, where everybody knows your name.

Tix are $15 and get you exclusive bar deals all night, plus a chance to win raffle prizes from our Brooklyn friends Lonestar Taco, Sweet Tooth Labs, With Love from Brooklyn and Tasty Morsels.

Nicole
|

Post a Comment
|